Healthy Eating Is The Key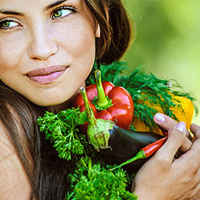 When it comes to losing weight, there are so many options out there that it is easy to become distracted. There are diets that allow you to eat a whole lot of one thing as long as you steer well clear of something else, and there are exercise regimes that don't involve much actual exercise. There seems to be an industry designed to think up ever more improbable ways of stopping weight gain, but when you come to really consider it, the only sure way to control your weight is to eat healthily.

Every human being has a certain calorific need, and if you exceed that without exercising to burn off the excess calories you will find that you gain weight. There are other considerations too, such as how many calories in a food come from fat, but in the main, it's about getting the right balance of calories. You have to eat healthily to lose weight healthily and keep it off, and there is no getting around that fact.

Deciding on a diet to follow depends on showing common sense. It would be fantastic if we were able to eat what we wanted, do what we wanted and never gain weight. However, sacrifices are necessary if you want to live a healthy lifestyle and after a while, they will become second nature. Eating healthily does not mean eating boring food – but we are conditioned to think that if it is good for you, it cannot be fun. Breaking that particular mindset is the first key in a weight loss plan.